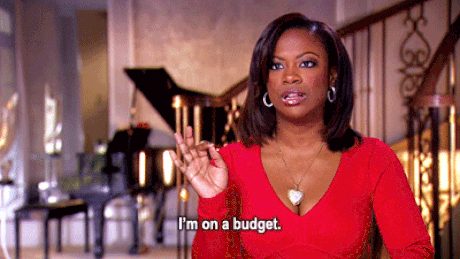 In a world where mass production and junk food are thriving, where coke is more expensive than water, you can find that healthy food may squeeze more and more off your pocket. So how can we stay healthy while keeping our budget low?
3 tips from Girl Can Do:
Planning
Plan your week ahead and have the fresh ingredients that you will need ready. This will effectively prompt you to buy only the required ingredients for your home-made food and avoid buying stuff that will end up standing sad and unused in your fridge or your cupboard. Before the week starts make a little more food (I usually cook for another 3 meals) to save in the fridge or to take with you to work. This will keep you away from over-priced take-away after a tiring work-day and will also free up some time for you throughout the week, by not having to cook every single day!
Go seasonal and local
Food products that are not in season are priced much higher than the seasonal ones, as these are harder to produce and supply. Seasonal food is more likely to have a much higher nutritional value, as these have gone through the natural process of becoming ripe or achieving the right/normal size and colour. You will also find that seasonal fruit and vegetables are much more flavoursome than not seasonal. At the same time, food that may be not seasonal locally, may be seasonal in another country. If such a non-seasonal food is available at your local market, then this translates to a long distance and timely travelling that the food has gone through while being shipped (not to mention that these fruits are handpicked before ripped to last trip).
Love vegan-based
Poultry, meat and fish make up most of the cost of your grocery bill. If your diet is not predominantly plant-based, then make sure that you have at least 4 days of the week, where one of the main meals is vegan. Try to explore more options that can provide you with the same nutritional value, at a lower cost. Vegan food that is high in protein may include quinoa and any type of legumes.
The big picture
Do not forget how healthy food reflects the long-term benefits against disease. It is important to put in the work to be able to be more mindful about what you put in your body. Remember that disease prevention is better than therapy and that is what you should invest in! If this is not done, then unfortunately you might have to pay a compounded price on medication or doctors, to 'fix' your health, or just keep it at a steady (but not efficient) state.